USE OUR BUY AND SELL SCRIPT TO LAUNCH AN ONLINE MARKETPLACE
LeOffer – Our OfferUp Clone is the best online classifieds app with total Customer To Customer (C2C) E-Commerce capabilities that is inspired by apps like OLX, LetGo, OfferUp, Wish Local, Shpock, Carousell. The only software having Progressive Web App(PWA), Android app built in Kotlin and iOS app built in SWIFT5
LeOffer! – Buy & sell used products quickly, safely and locally on our OfferUp Clone, Wish Local Clone, Shpock Clone. Start selling your used stuff today!
LeOffer, our OfferUp Clone Script for iOS and Android is one of the best used-goods marketplace apps out there. Since the OfferUp Source Code uses state-of-the-art technologies like NodeJS, GraphDB, MongoDB, at its core, it is highly scalable, secure, and fully customizable.
Furthermore, we have added an extra zing on our OfferUp App & online marketplace script, by adding a social element. So, you can now follow your favorite sellers and get informed whenever they post a new product. Offer, Chat, Negotiate, Meet and Buy on our OfferUp Clone Script for iOS and Android.
LeOffer, buy and sell marketplace script, has been carefully developed with scalable technology practices to provide an overall marketplace solution for entrepreneurs or businesses looking for customizable marketplace website scripts or buy and sell marketplace scripts.
The marketplace software solution consists of:-
Buy and sell marketplace website
Buy and sell marketplace app
Admin panel for overall marketplace software monitoring
Therefore, LeOffer! is your answer if you need an OfferUp Clone / WishLocal Clone / Schpock Clone.
A grid view shows all products in your current location. Access to geolocation is requested to show relevant ads that are in the vicinity of the user on the Offerup Clone.
You can follow certain sellers on the App.The followers and following count is visible on the user's profile page. Whenever a user posts a new advertisement their followers are sent a push notification.
This propogates the revenue model where a seller can promote their ads through a paid plan option.
ADS WITH DYNAMIC ATTRIBUTES
Multi-step process to upload ads, similar to OLX. Select category and based on it different fields show up. Admin can filter field if necessary.
View products details such as category, location, price, New/Used, Urgency, Sorting order, and Post time. For vehicles: Brand, Mileage, Colour, etc. And properties: Room, Bedrooms, Bathrooms, etc.
Post that are high-lighted show up on this screen. Users have to subscribe to a paid plan for posts to show up here.
SUBMIT OFFERS AND NEGOTIATE

Buyers can go ahead and submit offers for products that they would want to purchase.
BUY DIRECT ON THE OFFERUP CLONE
A user can post an ad with no option to either negotiate the price or an exchange. This is termed as a direct buy.
A user can post an ad where he is willing to exchange for another item. Other users can make a counter-offer with one of their product as in barter system.
Users can add multiple cards to their profile. There is an in-app wallet integrated in the app to make payments for purchases on the app. Other payment gateways can also be supported based on the country.
When a transaction occurs where a buyer pays the seller,the payment is escrowed and reflected in the pending balance. The payment is released to the seller once the buyer scans the sellers QR code.
A user can recharge their money and wallet using a payment gateway. All payment gateways can be supported depending on the country.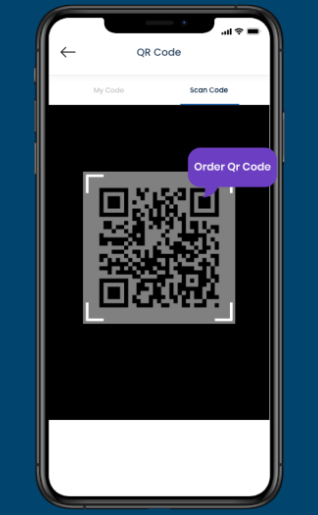 SCAN QR CODE ON THE OFFERUP CLONE
A unique QR code is generated for each order. This QR code can be scanned by the buyer to confirm the sale of an item.
After a transaction review and rate buyers/sellers using star rating between 1 and 5 to enhance social trust score. This would be visible to all in the ratings tab.
WITHDRAW FROM WALLET TO BANK
Users can withdraw money from their wallet to their bank account by requesting the administrator, who has to approve the requests and after approval the payment processed.
Sellers can view detailed insights of their ads: Click count, Comment count, Chat count, Saved count and Shared count. Reviews and offers for various demographics in real-time.
USER PROFILE ON THE OFFERUP CLONE
Multiple sections are provided here with fields: sale items, highlighted ads, urgent sale, sold items, archived items, deleted items, reviews, exchanges, etc.,
Create rating for buyers, example as in "Payment promptness". When a transaction completes the buyer/seller can both review and rate the seller/buyer. These are visible under the ratings visible to all.
Manage user profiles on the app.
Setup and manage categories and sub categories for the advertisements that are used while posting
View and manage posts, keep track of all offer made for each product and who the final buyer was.
Panel with all settings, everythings on the app can be manage from this section.
View and manage reported users.
Keep tracks of the number of clicks on different posts and user matrics
View and manage reported posts.
Manage costumers directly using push notification.